Dr. Sandeep Singh,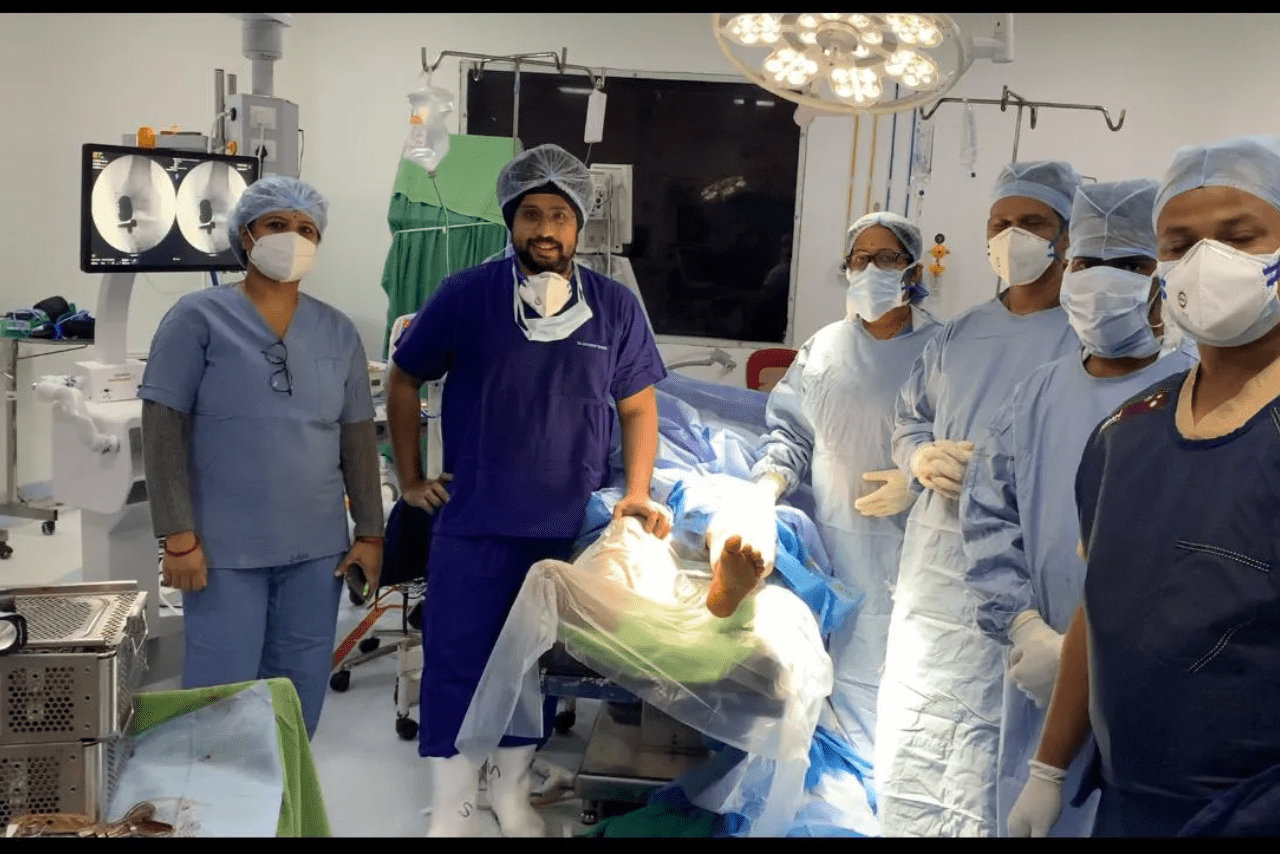 Consultant Orthopedic Surgeon
Qualifications: MBBS, MS (Ortho), MRCS (Glasgow), MRCS(UK), FRCS¹ (Fellow in Primary and Revision Joint Replacement, London), Fellow Sports Injury (UK)
Specialties: Orthopedics
Location: CARE Super Specialty Hospital – Bhubaneswar
Timing: -24*7
Fee: ₹. 600
Dr. Sandeep Singh is a leading orthopedic doctor in Bhubaneswar specializing in elective and trauma surgeries relating to joint replacement and sports injuries. He has a wealth of experience and is the surgeon of choice for most of his patients who come to him from all over Odisha. He is frequently approached by patients with difficult problems and by ones who need revision surgery. From fracture management and hamstring repair to complex reconstructive surgery and unicompartmental knee replacements, Dr. Sandeep Singh, the best orthopedic doctor in Bhubaneswar has vast experience of 11 years in his clinical field.
Apart from this, he also gives a comprehensive, high-quality orthopedic solution to patients with sports injuries and lowering limb disorders and so considered a famous ortho doctor in Bhubaneswar. Furthermore, Dr. Sandeep uses advanced surgical procedures like robotic and arthroscopic (keyhole surgery) to help you heal quickly with less trauma and suffering. He wants to get his patients back to full function as soon as possible, whether they have a sporting injury or arthritis.
Dr. Sandeep Singh is respected and loved by his peers and patients for his dedication and professionalism, and they consider him the best orthopedic doctor in Bhubaneswar. To keep himself abreast with the latest technology, he attends various workshops on the knee and hip arthroplasty. Also, he has published extensively in his field.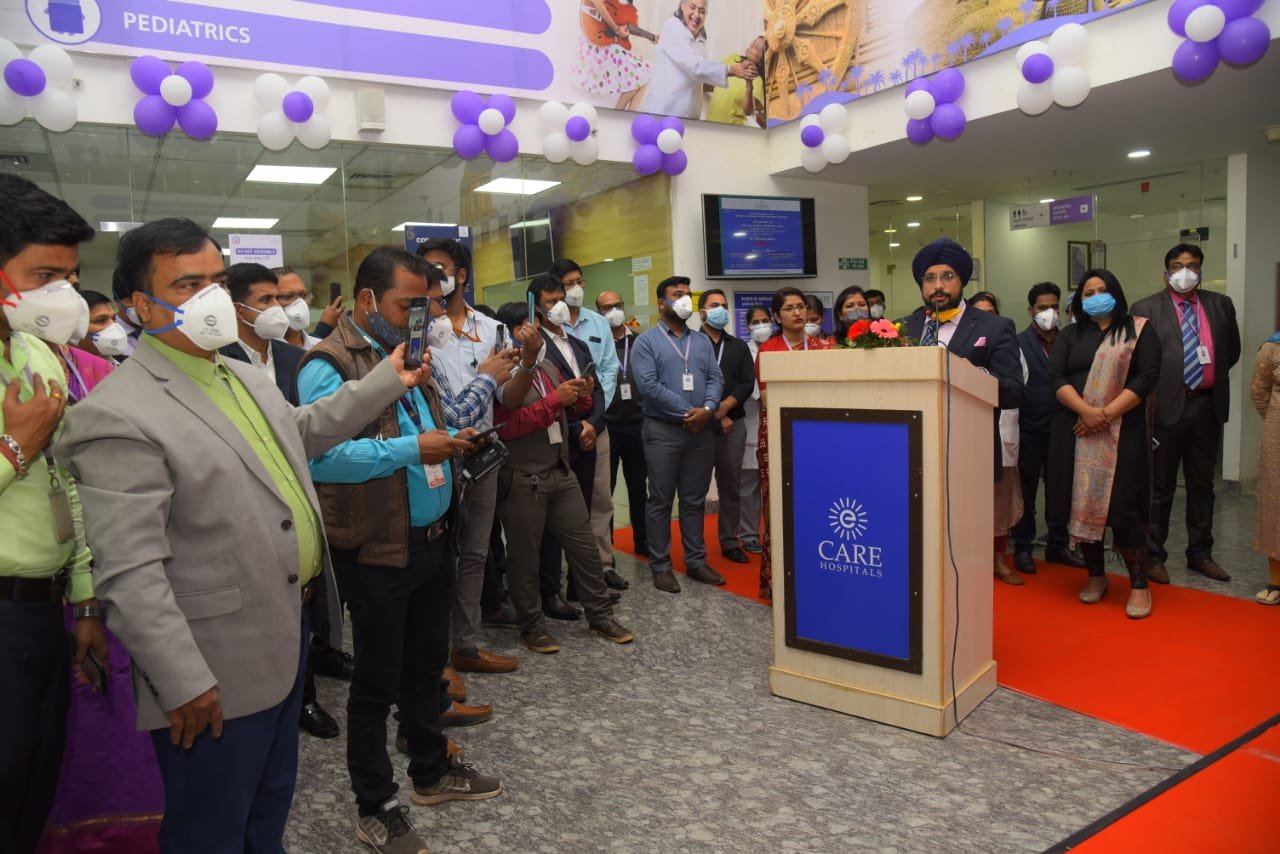 Dr. Sandeep Singh, a highly acclaimed orthopedic doctor states, "Today, it is possible to treat patients with knee and hip replacement procedures and get them on their feet and walk without much pain and discomfort and so considered renowned orthopedic doctor in Bhubaneswar Also, with robotic arthroplasty procedure, the surgeon can repair and treat the knee area more accurately". Further, he adds, These days, robotic arthroplasty is recommended as through the robotic arm, the surgeon can perform the knee replacement surgery with greater precision and fit much better within the patient's knee or hip. It is very much possible that the patient feels nearly normal and resumes his or her daily routine independently.
Qualifications
Dr. Sandeep Singh, the top ortho doctor in Bhubaneswar, is highly qualified and has many degrees to his name.
After completing his MBBS from BJ Medical College, Pune, he pursued MS – Orthopedics from Government Medical College and Guru Nanak Dev Hospital, Amritsar.
During his residency, he gained immense experience by assisting in general and specialized orthopedic surgeries. He independently performed various orthopedic trauma surgeries.
Further on, he did his MRCS at the Royal College of Edinburgh.
He is a Senior Fellow in lower limb sports surgery and robotic arthroplasty from London, UK. He trained under the renowned Prof. Fares Haddad.
Dr. Sandeep Singh also did his Fellowship in revision hip training from Boston, UK.
"Introducing First Time in Bhubaneshwar - Robotic Knee Replacement by Dr. Sandeep Singh"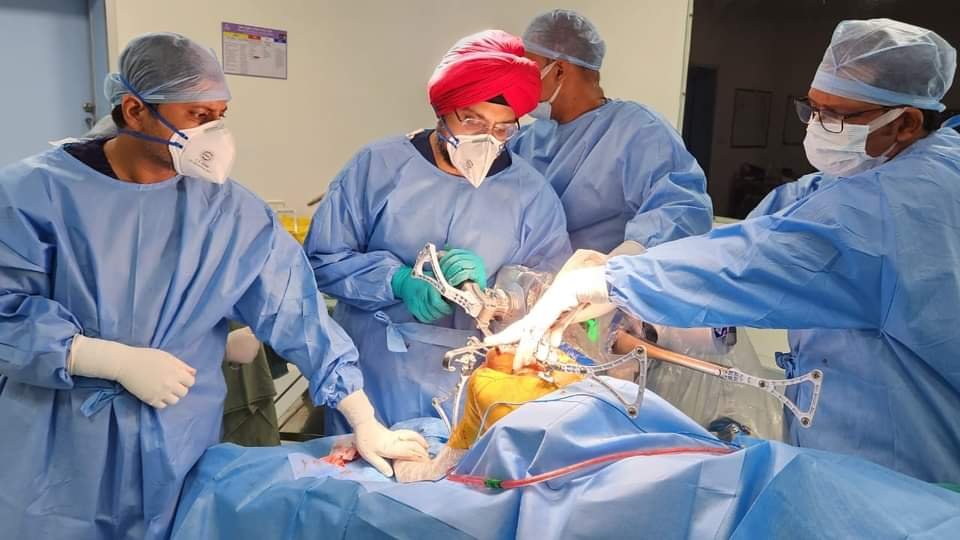 "Say goodbye to knee pain and hello to a new chapter of mobility!"
Dr. Sandeep Singh is an Orthopedic Surgeon who is bringing new hope to patients & medical care. His commitment to precision and compassionate care has transforms lives in treatment of Robotic knee & joint Replacement.
Experience
Dr. Sandeep Singh, the best orthopedist in Bhubaneswar, performs all types of knee surgery, including partial and full knee replacement, keyhole surgery, and ligament reconstruction.
Previously, Dr. Sandeep Singh worked as an Assistant professor where he monitored postgraduate students and was responsible for managing the wards and casualties.
After that, he was a consultant at PGIMER and ESIC Model Hospital, New Delhi. Here, he also worked as an Assistant Professor and was directly involved in post-graduate students' teaching and training.
Later, he worked as a specialty doctor at Pilgrim Hospital, Boston, Lincolnshire.
On his return from the UK, he is presently working as a Head of the Department of Sports Injury and Rehabilitation and is a pioneer of FASTTRACK joint replacement in Care Super Specialty Hospital, Bhubaneswar.
It is the only center in Odisha to offer partial knee replacement surgery where the patients start to walk 4 hours after the procedure.
Media
In The News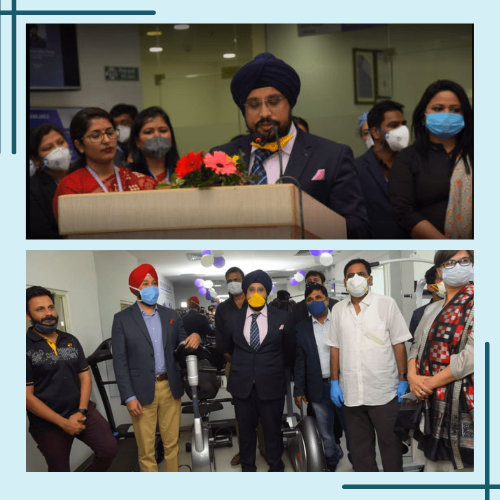 Dr. Sandeep Singh, the well known orthopedic doctor in Bhubaneswar started a new department of sports injuries and rehabilitation which is the first of its kind in Odisha and eastern India.
It is committed to providing world-class services for the advancement of sports.
It is Inaugurated by some of the most reputed personalities like Naba Kishore Das, (health and family welfare minister), Dilip Tirkey, (former MP and Padamshree), Debashish Mohanty, (BCCI selector), Jasdeep Singh, (Group CEO of Care Hospitals), Gurrit Kaur, (COO, care Hospital)
Dr. Sandeep Singh is a consultant orthopedic surgeon in Bhubaneswar. He works at a care super-specialty hospital. He provides services like hip replacement, ACL surgery, etc.