Dr. Sandeep Singh offers state-of-the-art orthopedic treatment in Bhubaneswar

Published on 5th Jun, 21
Dr. Sandeep Singh, a highly acclaimed orthopedic doctor in Bhubaneswar states, "Today, it is possible to treat patients with knee and hip replacement procedures and get them on their feet and walk without much pain and discomfort."
Read More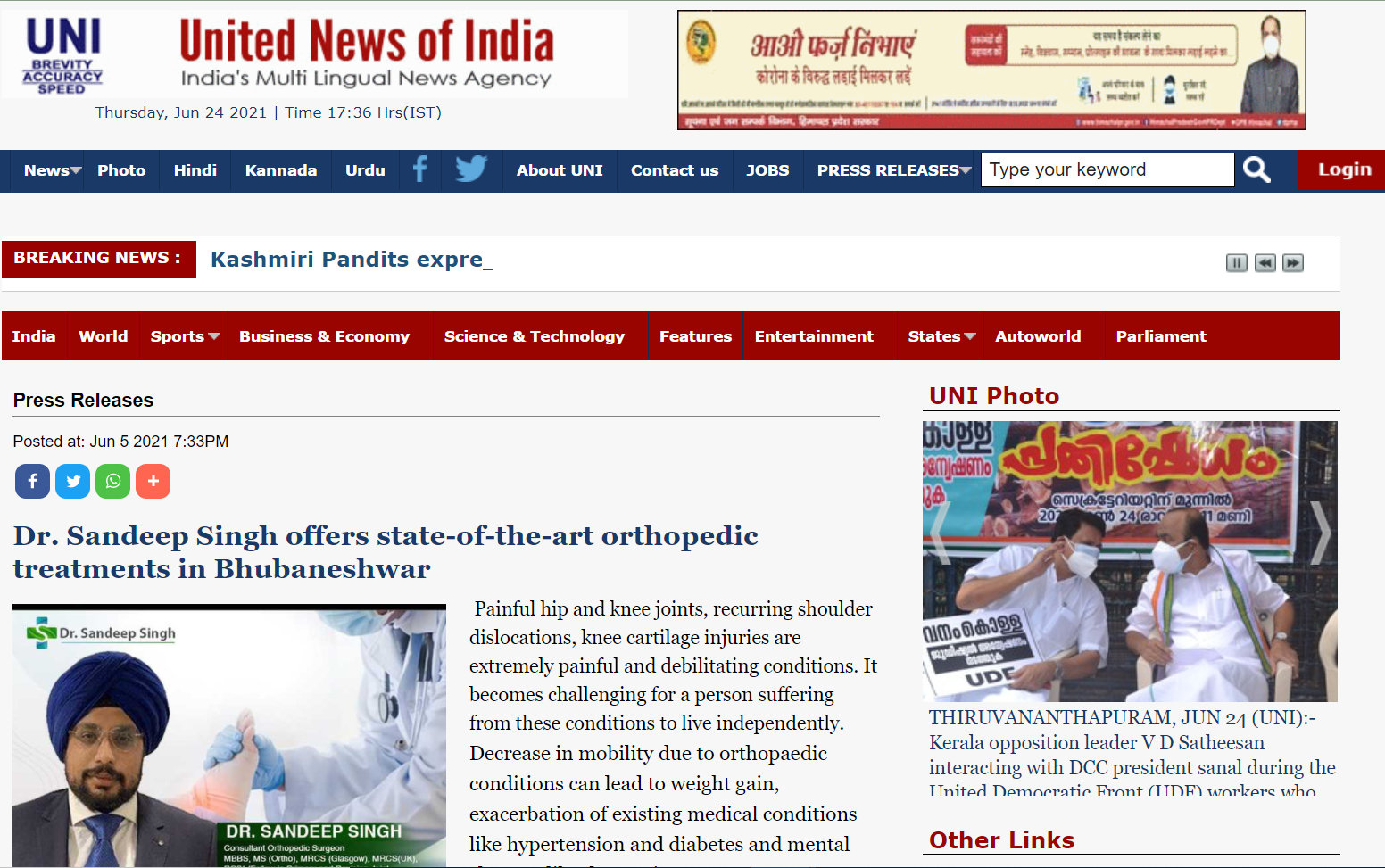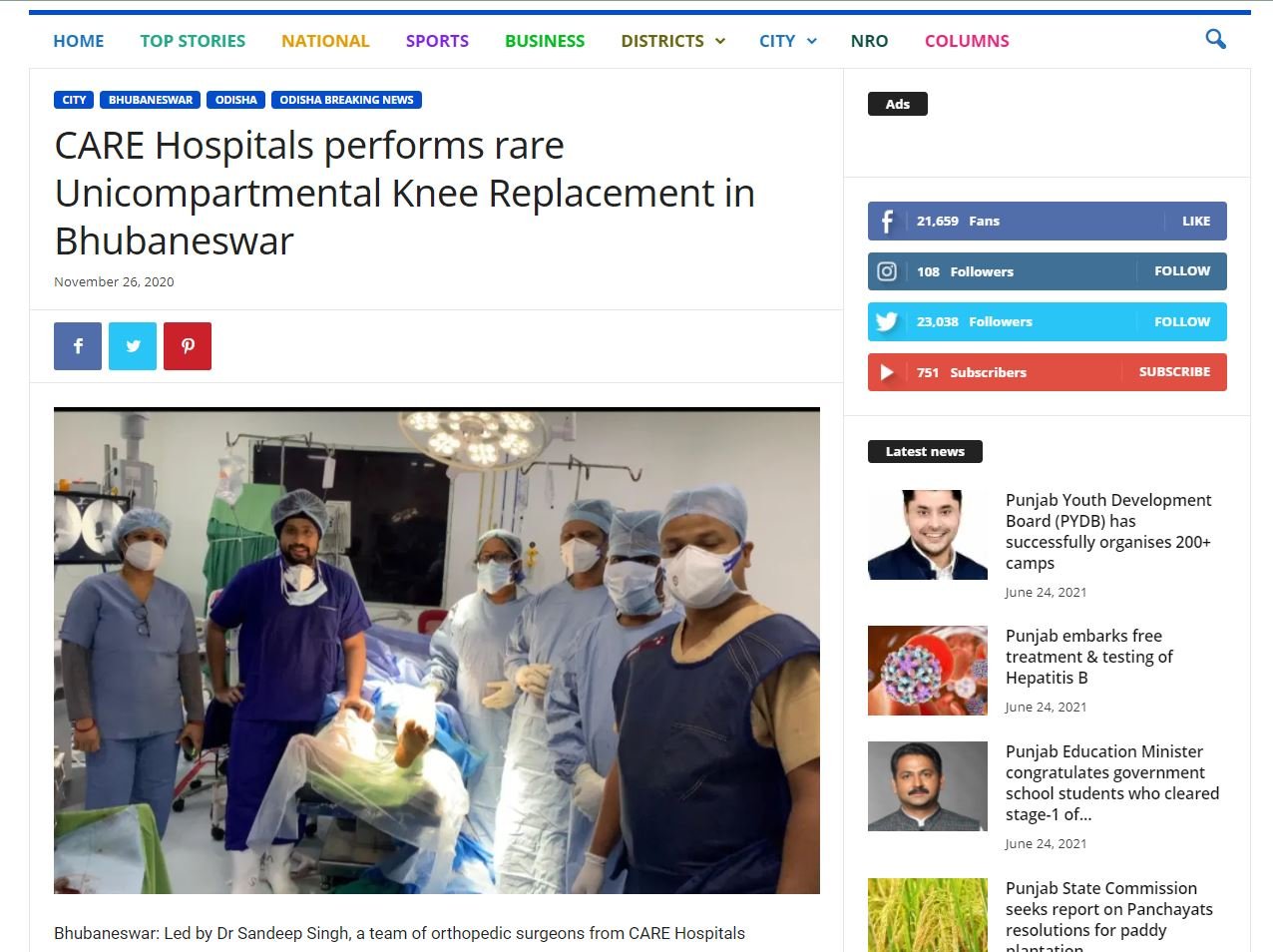 CARE Hospitals performs rare Unicompartmental Knee Replacement in Bhubaneswar

Published on 26th Nov, 20
Led by Dr Sandeep Singh, a team of orthopaedic surgeons from CARE Hospitals yesterday performed a rare Unicompartmental Knee Replacement (UKR) in Bhubaneswar. During knee replacement surgery, the damaged bone and cartilage is resurfaced with metal and plastic components.
Read More